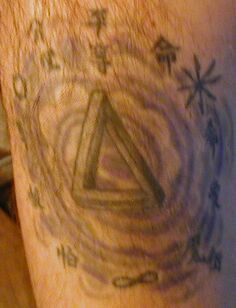 "How can you defeat that which finds nourishment in your attack?
How can you kill that which finds sanctuary in your blade?
How can you hinder that which embraces strategies against it?
You can take nothing from not."
- Morbid Angel, "Nothing Is Not"
Now RETIRED from TFL... but not this Wikia!
Tier 1 in 28 episodes: Heavy Metal War 1 - Raid, 12th, R5 Ironhide; All Hail Galvatron - Raid, 37th, R5 Galvatron; Nemesis Rising - Raid, 10th, R5 Nemesis Prime; Road to Ruin - Raid, 21st, R5 Jazz; War Dawn - Raid, 16th, R5 Mirage; The Thin Blue Line - Raid, 3rd, R5 Wildrider; One Shall Fall - Raid, 65th, R5 Optimus Prime; The Omega Corps - PVP, 100th, R5 Omega Supreme; The Colossus War - Raid, 35th, R5 Metroplex; Call of the Primitives - Campaign, 49th, R5 Razorclaw; By Land, Sea, and Air - PVP, 49th, R5 Hound; Eagle Eyes - Raid, 3rd, R5 Motormaster; Ghost in the Machine - Raid, 22nd, R5 Starscream's Ghost; Espionage - PVP, 129th, R5 Blaster; Five Faces of Darkness 1 - Raid, 37th, R5 Sludge; Five Faces of Darkness 3 - Raid, 6th, R6 Deliberata; The Wreckers - Campaign, 25th, R6 Twin Twist; Rushdown Road - Raid, 10th, R6 Drift; Signature Series: Guido Guidi - Raid, 13th, R6 Straxus; Me, Grimlock, King 2 - TVT, 14th, R6 King Grimlock; Autobot X - Raid, 42nd, R6 Autobot X; Savage Circle - TVT, 33rd, R6 Galvatron; The Autonomy Lesson - TVT, 10th/6 Day Wins, R6 Sky Lynx; Beast Machines - Raid, 18th, R7 Megatron; More than Meets the Eye - Raid, 41st, R7 Sunstorm; Unicron Returns - TVT, 83rd, R7 Unicron; Cosmic Rust - Raid, 44th, R7 Megatron; Signature Series: Marcelo Matere - Raid, 60th, R7 Scorponok.
My favorite pages
Edit
Add links to your favorite pages on the wiki here!
Favorite page #2
Favorite page #3
Community content is available under
CC-BY-SA
unless otherwise noted.